ROOF CLEANING SERVICES IN KANSAS CITY, MO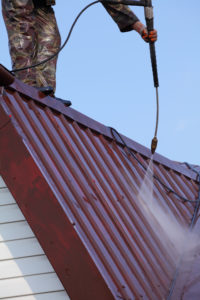 Your roof is one of the most important features of your home or commercial space.  At Restoration Roofing, we understand that a clean roof is a longer-lasting roof. That's why we provide homes and businesses in Kansas City, MO with comprehensive roof cleaning services.
PROTECT YOUR INVESTMENT
Roof replacement can be a costly and inconvenient endeavor, but with our roof cleaning services, you can potentially extend the life of your roof and help maintain its aesthetic appeal. Our team of roofing experts will come to your home or place of business and perform a thorough roof cleaning job. No matter the size or shape of your roof, we have the tools and skills to get your roof looking its best. And because we value our customers, we offer:
Reasonable rates
Convenient appointment scheduling
Prompt, reliable service
Protect your investment with roof cleaning services from Restoration Roofing. Call today to schedule your appointment.
For Roof Cleaning in the Kansas City Northland
Call Today 816-812-ROOF (7663)
Serving the Northland
Kansas City Northland
Excelsior Springs
Gladstone
Liberty
Riverside
Smithville
Platte City
Kearney
Give us a call!